I am very new to the blogging world. I am still trying to figure out what to write about and all that jazz. I read other people's blog almost all day long. I am hoping to learn as much as possible. Today I discovered how to arrange pictures in different formats that are fun using the coding that is provided with the blog. I am so excited that I was able to figure it out by researching it! I guess that is what happens when you take multiple computer science code writing courses in college. So I will be using my new-found knowledge all the time now!
Goals Update
I played chess with my husband when we had a date night on Friday! Yahoo! This accomplishment also goes along with my New Years Goals of building my relationship with my husband. I love quality time with my husband!

My husband and I also gave a 100% tip at Olive Garden the other night. Well kinda. We had a gift card and the amount that was left over after the gift card was only $5. But we gave our server a $20 tip. She was really sweet and we were excited to give her a little extra!


My husband and I also started watching movies that started with the first letter of the alphabet. Movie for letter A was Along Came Polly. I like this new way of picking movies it make it so much easier for us to decide! Normally it takes us 30 minutes to agree on a movie to watch; this took 30 seconds. Nice!


I also decided which organization challenge I want to participate in. I am going to participate in iHeart Organizing's monthly challenge. I finished started the challenge for January, but i didn't decide I wanted to do this challenge till last week so I started out behind. But this is supposed to be my challenge so I can do it how I want right? But I am still planning on doing this organization challenge the rest of the year.


I also finished one book called House Rules by Jodi Piccoult. I love her books and I have not read on yet that I didn't like. I did guess the ending to the book about halfway through but it was still a good read.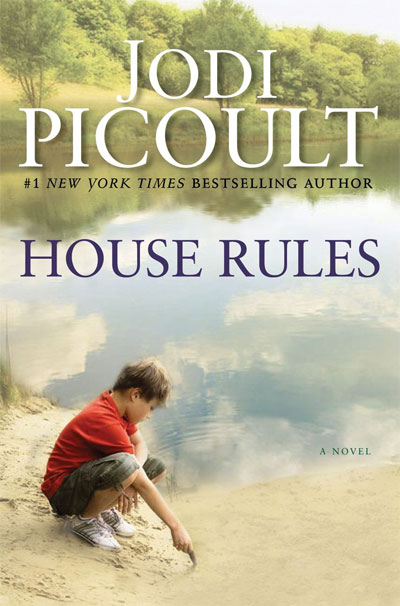 Well that's all for now!